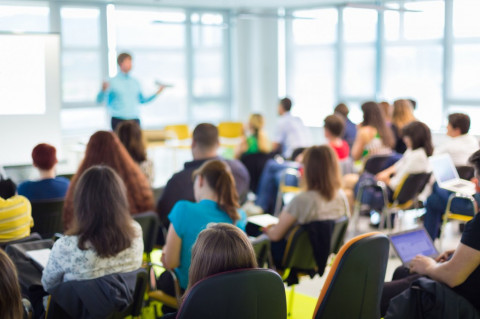 Top European Countries Where You Can Work After College
Top European Countries Where You Can Work After College
High school or college graduates who want to continue their studies in Europe should first analyze their passions and abilities, identifying the field of study is the first and perhaps the most important step in choosing a study program at a foreign university. The country in which they will study, the university, and the chosen specialization represent the next stages of selection in terms of studying abroad.
Europe is considered the cradle of modern education, so many students around the world choose to learn on the old continent. According to ReviewsBird USA in many European countries, the standard of living is very good, managing to rise to the highest standards.
Why should you study in Europe?
While many Europeans go to study on other continents, a record number of African, Asian, and Middle Eastern students prefer European universities. In addition to the obvious financial benefits that students from outside Europe bring, the dynamics in the classroom have become more vibrant, intellectual conversations and debates are more interesting, and all these factors add value to the subjects studied in educational institutions.
As we can find out from online educational websites, Europe is a very rich destination culturally and historically, and cities such as Paris, London, Amsterdam, or Berlin are relatively accessible by plane or train. Europe is also the place where students have the opportunity to learn a second or even a third foreign language of international circulation. English, Spanish, French, German and Italian are all very useful languages ​​not only in travel but also in business. Many courses are taught in English, so students have the opportunity to learn very well directly the most used language in the world in business and IT.
Top 5 best European countries in which you can find a job
Globally, Europe is one of the best places to work. For this reason, the Glassdoor website has compiled a list of the best European countries in which to find a job, using statistical data provided by Eurostat. Many of the European states that occupy the top 10 positions in the ranking are rich Western countries, which have strong economies. Here are the most recommended countries in Europe where you could find a job depending on the field you studied in college:
1. Estonia
According to Glassdoor, Estonia is the best country to find a job. The small Baltic state, home to only 1.3 million people, achieved a perfect score both in terms of employment (including young people) and part-time work. Less than 3% of those working in this country are temporarily employed – ie less than in any other European state.
2. Denmark
This state scored well on most indicators. Only 10% of young Danes do not have a job (for comparison, in Romania the employment rate of young people – people aged between 15 and 24 – was only 23.5% in March 2016). One of the advantages of this country is that it has the shortest working week (39 h / week on average). Danes also have access to universal healthcare and free education, and almost perfect scores have been given for income quality, safety, and economic stability. Denmark has a great reputation for having the happiest people in the world.
3. Netherlands
This country got a pretty good score, but the overall "average" was pulled down by the fact that 22% of employees are only temporarily employed. The Netherlands is an international leader in human rights. It is known for its high wages, but it also enjoys strong agriculture.
4. Finland
It only got 9th place because the field of work was affected by the financial crisis: compared to 2007, 4% fewer people are employed in Finland. Finland is a world leader in education and quality of life. The Nordic country has a good score on gender equality, the environment, and human rights.
5. Germany
Of all the countries analyzed for this ranking, Germany is the country that has recovered the best after the financial crisis. Currently, the number of people employed in Germany is 2.8% higher than in 2007. Germany, one of the largest economic powers, is known for career opportunities and a very high standard of living. Also, it is known that, when it comes to study and work abroad in Germany, this country has a healthy job market for well-educated young people, although your prospects increase significantly if you can speak German fluently. Even if you have not yet finished your studies, but you want to travel to Europe, it is not a problem. In most EU countries, working while studying is possible. Either with a student visa or with a student work permit you will be allowed to work, generally part-time during the school year and full-time during holidays.